HALL OF FAME
The Australian Surfing Awards incorporating the Hall of Fame were first convened in 1985 by the Australian Surfriders Association (now Surfing Australia) to preserve the history of Australian surfing and honour its great achievers.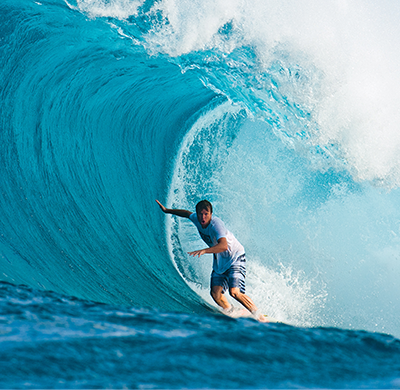 Taj Burrow
2023
Taj Burrow has been one of the most creative and successful Australian surfers of the past 30 years and if you'd ask a handful of grommets some years ago the "favourite surfer" question, a good chunk of them would likely answer: "Taj."

The Championship Tour veteran was born in Yallingup, Western Australia and was destined to surf – both his parents did and took turns looking after baby Taj on the beach. As a teen wonderkid he qualified for the top tier of the world tour, only to knock it back in favour of a year's training in heavy surf to prepare himself. He went on to a spectacular innings on the CT, competing for 18 years, winning 12 majors and over $10 million in prize money and ranking second in the world twice.
Taj has marked his surfing life in many other ways than competition. His brilliant creative performance style influenced a whole generation of kids worldwide and he is an enthusiastic backer of youth surfing, his "Taj's Small Fries" junior event, held in Yallingup each year, is a mainstay of grommet-world.". Taj retired from professional surfing in 2016.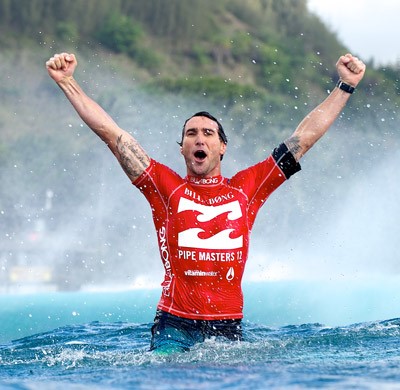 Joel Parkinson
2022
It's July 1999, and an 18-year-old kid from the Gold Coast is about to re-write surfing history on the hallowed walls of Jeffrey's Bay, South Africa. After scoring a wildcard start in the Billabong Pro, teenager from Coolangatta paddles out against the world's best surfers and proceeds to systematically dismantle them. He doesn't even really seem to be trying that hard, he's just doing what he does. The accidental prodigy wins the contest in a canter and a disbelieving surfing world has just been introduced to a kid known as "Parko".
Today, Parko remains for many the most naturally gifted surfer on the planet. The Gold Coaster possesses a smooth, hypnotic style that almost disguises just how seismic his surfing really is. His act is the product of some good surfing DNA, and a childhood spent surfing some of the finest pointbreaks on the planet. But in recent years however Joel has also become one of professional surfing's fittest, most dedicated athletes.
In surfing he's done the lot. He's won 12 world tour events at iconic waves like Pipeline, Sunset Beach, Jeffreys Bay, Bells Beach and California, in Bali and at his home break of Snapper Rocks. He's surfed perfect heats at Pipeline and J-Bay and Keramas. He's made the ASP/WSL Top 5 on nine occasions. He's won the Hawaiian Triple Crown three times in a row, featured in dozens of surf movies, had surf mag covers coming out the wazoo and had a million words written about him, almost every one of them glowing.
In a career where he'd pretty much done everything else, there was only one mountain left to climb – the world title.
Joel had finished runner-up for the ASP World Title an astonishing four times, the most heartbreaking of those in 2009 when he led the ratings all year only to blow out an ankle and lose the world title to best mate Mick Fanning in the final event of the year at Pipeline. Having lost the title only minutes before and broken down in tears, he dusted himself off, pulled himself together, and walked down to chair Mick up the beach.
In 2012 he went into the last event of the season – the Billabong Pipeline Masters – leading the ratings by a whisker, this time from 11-time world champ Kelly Slater. In one of the most drama-packed days in pro surfing history, Joel and Kelly traded the lead in the world title race four times, but when Kelly eventually fell short in his semi-final it was Parko who was finally crowned World Champ. "And to have been so close before, for me it makes winning that much sweeter," Joel said afterward. "If it came easy I wonder if I'd feel the same? I'm sure it would have felt great but it can't have felt as sweet as this."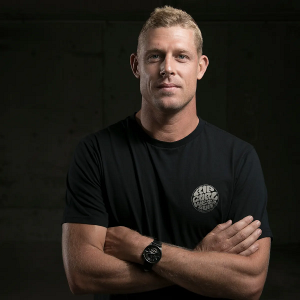 Mick Fanning
2021
Mick was born June 1981 in Penrith, a far western suburb of Sydney, and a long way from any beach. While occasionally he'd tag along with his big brothers when they headed to the south coast for a surf, he didn't begin to embrace surfing until his mother Liz Osborne moved her brood of kids up to Ballina. As he learned to ride the little ripple waves under the Missingham Bridge near the mouth of the Richmond River, Mick was just 11 years old.
By 15 years of age he was already on the way to becoming a competitive force. Maybe more importantly, he was becoming part of a pack. The Fanning boys had turned their attention to the southern Queensland point-breaks, and Snapper Rocks, Kirra, and the Coolie Kids' 7 movement — including three superstars-to-be, Joel Parkinson, Dean Morrison, and Mick — would become a springboard for these era-defining surfers.
There were the inevitable comparisons with the original Coolie Kids of the 1970s: Wayne Bartholomew, Peter Townend and Michael Peterson. But these kids were different, and so were the times. Archetypal grommets of the late 1990s, they dived into the new century with gusto, making movies, signing contracts, and learning how to win. In 2001, Fanning did just that at world tour level, taking out the Rip Curl Pro at perfect Bells Beach as a 20-year-old wildcard. Four months later, he put in a defining series of free surfing performances in phenomenal winter waves at Lennox Head.
Both became classic defining moments — vital rites of passage for any great Australian surfer. But most of all, Mick has defined himself by comebacks. There was injury, like the hamstring avulsion that threatened to stop his title runs before they started. There was the crazily unexpected, like the white shark encounter during the J-Bay CT final in 2015, which remains the most watched moment in professional surfing history. And more than anything else, there was family tragedy: the deaths of his brothers Sean and Peter.
In each case he was able to draw out the lessons. The hamstring tear led to a strengthening and fitness regime that became a benchmark for elite surfing and contributed mightily to his first world championship. The white shark incident became part of a personal re-assessment of his life goals, and eventually to one of the most dominant single-event performances of the century to win the 2016 J-Bay Pro. The passing of his brothers, in 1998 and 2015 respectively, became the emotional bookends to his competitive career.
Through all this, Mick grew from an almost inarticulate grommet to one of the great modern spokespeople for the Australian surfing culture. His humble and easy way of communicating carries through his many media and public appearances, always reinforcing that natural sense of who he is, and in the process, engaging all Australians and millions of people worldwide.
Mick retired from competition in 2018, with three world titles and a wide range of major event wins to his name, including four each at Bells and J-Bay. He lives on the Gold Coast and surfs all the time.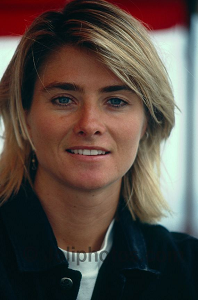 Jodie Cooper
2020
Jodie has been called the best woman surfer not to win a world title, but this seems like faint praise for a person of her epic calibre. The super powerful natural-foot was a stylish, dangerous presence throughout the '80s and the first part of the '90s on the then-ASP World Tour, dominating Hawaiian events with deep carving turns and great big-surf instincts.
At the same time, Cooper's energy and stoke could light up any room, and made her very popular among both tour surfers and the public, both of whom were just getting used to the idea of women surfers with major star-power. She helped pioneer a world in which great women pros like Layne Beachley, Stephanie Gilmore and Tyler Wright could succeed beyond anyone's wildest dreams.
Born in 1964 and raised in the small town of Albany, Western Australia, Jodie learned to surf with her older brothers, who encouraged her to compete. She made her pro debut in 1983, gaining a stunning second place in the Rip Curl Pro at Bells Beach before finishing the year ranked sixth in the world, joining fellow young Aussie Pam Burridge in the top seedings.
Along with Pam, Wendy Botha, and California's Kim Mearig, Jodie made up the new face of women's pro surfing. Over the next nine years she won seven world tour events and never finished lower than fourth on the year-end ratings.
Jodie particularly shone in Hawaiian surf, where her go-for-broke energy and flair made her almost unbeatable for long periods. She rekindled the North Shore as the performance pinnacle for women pros, just as Tom Carroll and Gary Elkerton were doing at the time for the men. A breakthrough win at Haleiwa in 1985 was followed by repeated wins at Sunset Beach, and finally a two-year domination of Hawaiian events in 1992 and '93.
Sharp, intelligent and beloved of the camera, she was a natural choice for one of the most innovative ad campaigns ever to feature surfing — the Coca-Cola Bottlers Indonesia trip of 1990. The ad showcased Jodie and Luke Egan in a hardcore surf adventure to the now-famed Lagundri Bay on the island of Nias, and it worked brilliantly — maybe because Jodie's role, as the free-spirited girl ripper, was pretty much the real thing.
Cooper went on to surf-double for actor Lori Petty in the 1992 Hollywood production Point Break, and after retiring from the tour in 1994, went on to do set work on a range of cinema and TV productions.
In recent years, Cooper has been part of the coaching staff for the Australian Junior Team contesting the ISA World Junior Championships, and has been active as a commentator on various surfing events. More recently, her story of survival and triumph following a surf-rage attack at Lennox Head brought much-needed attention to the issue and has showcased a surfer whose natural energy and buoyant charm is an inspiration to all.
She lives and surfs in northern NSW.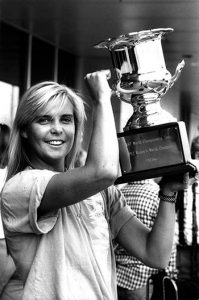 Wendy Botha
2019
Powerful and relentless in competition, friendly and warm in person, Wendy Botha defined an era in women's pro
surfing competition. At a time when women were struggling to be recognised in the sport next to an all-consuming
men's roster, Wendy stepped in to assert her rights — both to World Titles and to the attention women truly
deserved in the sport.
She won her first world title in 1987, became an Australian citizen soon afterward, and went on to crush three more titles in
magnificently fierce style. Her seven tour victories in 1989 is a women's CT record that may never be matched.
Wendy retired from full time competition at the end of 1993 and moved for a time to New Zealand with her
husband, ex-NRL player Brent Todd. Eventually they moved back to Australia, where they had two children and
now live on the Gold Coast. Wendy recently received membership of the Australian Sporting Hall of Fame, and
happily posts pictures of herself still totally ripping while on holidays in Bali.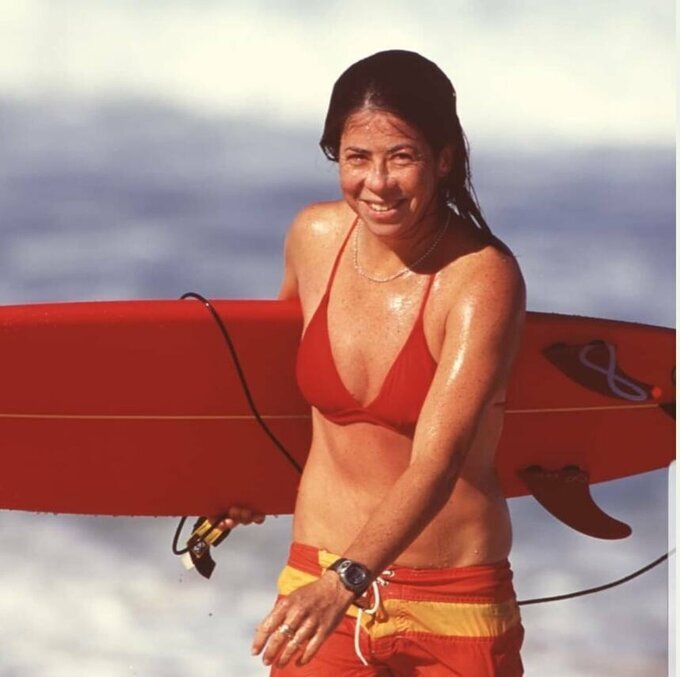 Pauline Menczer
2018
She rode the waves alongside the likes of fellow World Champions Pam Burridge and Wendy Botha, but it was Pauline Menczer who claimed the top prize in surfing in 1993.
Menczer, who started surfing at the age of 12 at Bondi in Sydney, overcame incredible odds to become a champion, battling to travel the world tour for years without a sponsor, and suffering from crippling rheumatoid arthritis which affected her from the age of 14. Her efforts have made her a legend among her peers and many friends worldwide.
Menczer came close to winning her first world crown in 1991 and 1992, but was edged by Botha before her barnstorming 1993, when she won half the tour events to claim the World Title at last.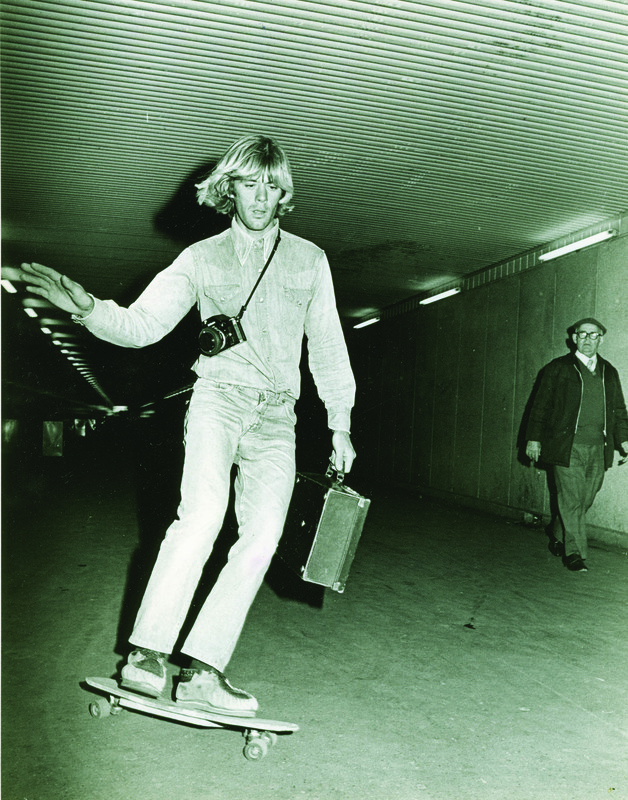 Peter Crawford
2017
Brilliant both in surfing and with the camera, Peter inspired the sport through the 1970s and '80s. His exceptional photographic talent, informed by his surfing skill, allowed him to reveal this period of Australian surfing to the world from the intimate perspective of his Nikon's water camera's lens. Many of the finest surfing photographs of the era, published across and beyond the surfing world, in publications from Surfing World and Surfer magazine were shot by Peter and captured the core spirit of the sport for all to enjoy.
Sadly, Peter passed away in Bali in 1999 from the apparent effects of a spider bite. He is survived by his sons Scott and Justin.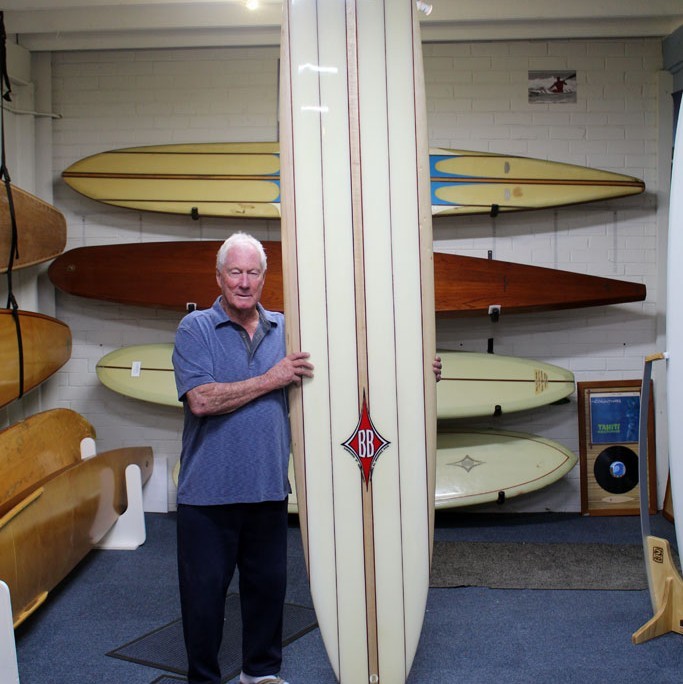 Barry Bennett
2016
The influence Barry Bennett has had on the Australian surfing industry is timeless. Not
just for his pioneer work as a surfboard manufacturer and shaper, but for the guidance
he provided to many of the country's leading surfers and shapers. Born in 1931, Barry started building plywood and balsa surfboards and skis in the 1950s at Waverly in the eastern suburbs of Sydney.
Bennett Surfboards opened its doors as a dedicated surfboard and blanks manufacturer on Harbour Road, Brookvale back in 1960.
His legacy also still exists in his strong family links to the surf lifesaving movement supplying paddleboards and rescue boards to local and overseas clubs.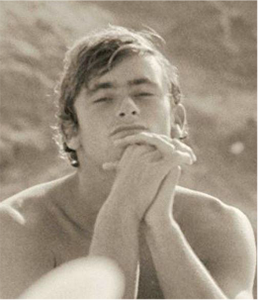 Ted Spencer
2015
Ted Spencer was 19 when he won his first Bell in 1968 from Keith Paul and Midget Farrelly. He won again the following year, this time from Frank Latta and Nat Young, with Peter Drouyn fourth, Midget fifth and Wayne Lynch sixth.
In the opinion of the most influential surfers of the time, Ted's contribution in terms of creative, powerful and innovative surfing and surfboard design has never been given due recognition. A true leader and path-setter, he chose to step away from the spotlight on his own terms and remains one of surfing's most elusive and enigmatic figures.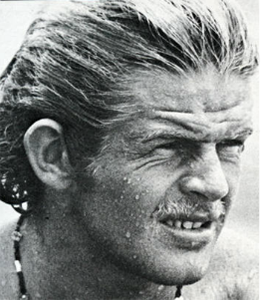 Col Smith
2014
Smith was a dominant figure at Sydney's North Narrabeen during the 1970s and 1980s when the area not only produced some of Australia's most influential surfers but also ideas that affected the sport on a global scale. Smith's aggressive goofyfoot vertical attack on the wave was considered ultra radical at the time, and surfers in the area were in awe of his ability.
Smith won an Australian title in 1977, but it was the list of surfers he inspired that reflects his legacy to Australian surfing. Simon Anderson, inventor of the thruster, grew up watching Smith at North Narrabeen and regarded him as one of the best surfers in the world at the time. Smith was also a respected surfboard shaper, creating the Morning Star brand and designing boards for (and mentoring) a young Tom Carroll, who would take Smith's vertical top-to-bottom, lip-bashing assault on a wave to the world stage and two World Titles.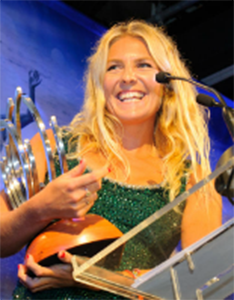 Stephanie Gilmore
2013
Six-time World Champion surfer, Stephanie Gilmore, was born and raised in New South Wales, Australia. Stephanie has dominated women's professional surfing since she entered the scene in 2007, winning a World Title as a rookie – a feat unprecedented in the sport.
Beyond her six ASP World Titles, Stephanie has also been awarded both the Laureus World Sports Award in 2010 – considered the most prestigious award in action sports worldwide – and has received two ESPN ESPYs for Female Action Sports Person in 2011 and 2013.
Stephanie is considered one of the world's most stylish female surfers – a leader in women's surfing, carving out her own path between the highest competition success and her free surfing abilities.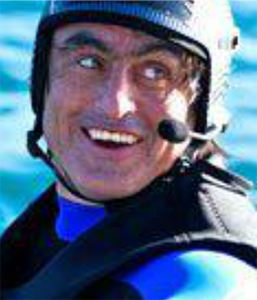 Ross Clarke-Jones
2012
Ross Clarke-Jones is an Australian big wave surfer. Known also as "RCJ", Clarke-Jones has forged a reputation as a fearless charger who shows no signs of slowing down.
He was on tour for almost a decade. At the start it seemed an ideal place for Ross to be, for his first two major professional events he landed in giant surf at Margaret River and Waimea Bay.
RCJ was a perennial invitee to the Quiksilver Eddie Aikau Big Wave contest held at Waimea Bay. In 2000/2001, he won the Eddie, becoming the first non-Hawaiian to do so. He continues to pursue big wave thrills in Hawaii, Australia, California, South Africa, and Europe.
In recent years, he has teamed up with great mate Tom Carroll to film the TV and movie series Storm Surfers.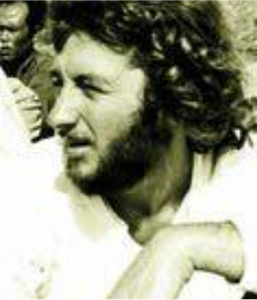 Alby Falzon
2011
Growing up in the beachside suburb of Maroubra in Sydney, Alby Falzon did not begin surfing until age 14.
In 1970, Falzon was a young surfer and budding photographer who decided he wanted to make a really beautiful film about surfing.
He began periodically driving up the north coast of New South Wales with a couple of surfing buddies, and ended up creating one the classic surf movies of all time: Morning of the Earth.
While filming Morning of the Earth, Albert and his crew were one of the first groups of surfers to ever travel to Indonesia, starting what has since then been a constant flow of surf tourists to the region.
Falzon's career in film making combined with magazine publishing, when he became a co-founder of Tracks magazine in 1972.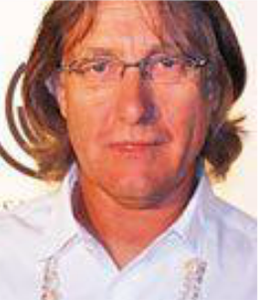 Doug Warbrick
2010
Learning to surf in the 1950s at Currumbin and Maroochydore, Doug "Claw" Warbrick founded Rip Curl in 1967.
He started making surfboards to indulge his passion at Torquay and by 1969 with the help of a vintage sewing machine began running up wet suits.
He was responsible for starting the Bells Beach Surf Classic, aka the Rip Curl Pro in 1973, held during Easter each year at Bells Beach.
He was an original member of the ASA (now Surfing Australia) in 1963 and was a committee member and VP of Surfing Victoria in the 1960s and 1970s. He was also a founding member of the ASP World Championship Tour and the Surfrider Foundation Australia.
After surfing for over 50 years, Doug maintains a fierce passion for everything surfing.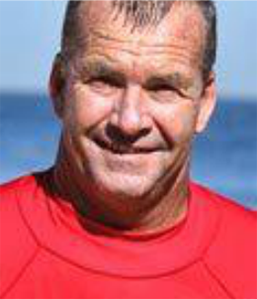 Gary Elkerton
2009
Born in 1964 and spending much of his childhood on the Sunshine Coast, Gary "Kong" Elkerton became the quintessential power surfer. He was big, he was brash, and he blasted many a heat out of the water in a pro career spanning more than a decade.
In an era regarded more for its flash than substance, Gary was a surfer who could back up the hype. He won the Pro Junior in Sydney in 1982 and moved into the pro ranks in 1984.
He found his natural calling in the big waves of Sunset Beach and Pipeline in Hawaii, where he dominated competition for years. A three-time World Title runner-up in 1987, 1990 and 1993, he also won the Triple Crown in Hawaii in 1987 and 1989.
Gary later came out firing in the ASP Masters Championships, claiming the ASP World Masters Title in 2000, 2001 and 2003.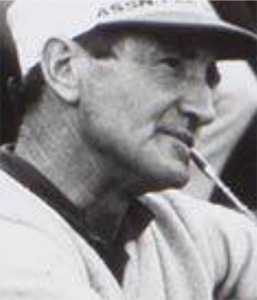 Stan Couper (dec)
2009
Stan Couper was instrumental in the development of surfing in Australia and his induction recognises his significant contribution.
Stan was a Surfing Australia President (then Australian Surfriders Association) and long-time Victorian President and office-bearer, outstanding administrator, contest director and judge in the 1960s and early 1970s.
He was credited with documenting Australian Surfriders Association rules and being a major force for stability during a period of competition development and the emergence of country soul surfing which questioned competition relevance.
Stan was also influential in the establishment and maintenance of the first surfing reserve for surfers' exclusive use, the Bells Beach Surfing Recreation Reserve.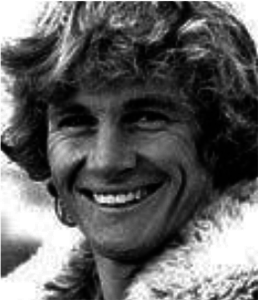 Mark Warren
2008
Surfing pioneer Mark Warren's varied and successful careers within surfing span four decades. A 1970s pro surfer, a media sports personality in the 1980s, national coach and ASP World Championship Tour Representative in the 1990s and surf event internet broadcast pioneer during the following decade.
Warren, from Narrabeen, was the 1970 NSW Junior Champion who went on to become one of the world's first pro surfers winning numerous contests including the 1976 Smirnoff World Pro-Am at Sunset Beach and The Duke Kahanamoku Classic at Waimea Bay, Hawaii in 1980. He was an original member of the Bronzed Aussies with Peter Townend and Ian Cairns. He finished the 1976 World Championship Tour ranked sixth.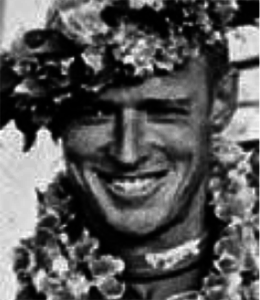 Cheyne Horan
2007
Born in August 1960, Cheyne Horan started surfing in 1970 and began competing in 1973.
He left school in 1977, going pro that same year and began competing on the World Championship Tour in 1978. He was also a member of the first pro "Team" the Bronzed Aussies.
In his 37 years as a competitive surfer, he competed on the World Championship Tour for 18 years, for 20 pro wins and 12 major titles. He was runner-up for the World Title four times.
Cheyne has a long list of credits in other areas such as coaching, big wave riding, surfboard design and development, and he had a long-term association with surfboard manufacturer Geoff McCoy where he was renowned for riding experimental surfboards including the Lazor Zap.
In 1999, Horan defeated Wayne Bartholomew in the final of the Quiksilver Masters World Championships.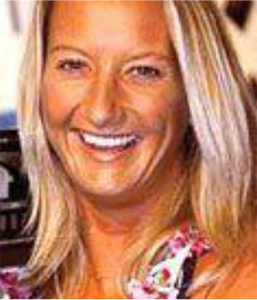 Layne Beachley
2006
Layne Beachley AO is regarded as the most successful female surfer in history. Layne's dedication to success saw her as the only surfer, male or female, to claim six consecutive World Titles between 1998 and 2003. Layne went on to win a 7th World Title in 2006 before retiring from the ASP World Championship Tour in 2008. In retirement, Layne spends her time travelling nationally and internationally as a motivational keynote speaker for some of the world's top commercial firms, sharing her stories about sustaining success, overcoming challenge and maintaining a winning mindset. She is also a trainer and facilitator of a series of workshops, igniting potential in everyone she works with. Layne is also the Founder and Director of her own foundation, Aim For The Stars, Chairperson of Surfing Australia and an Officer of the Order of Australia.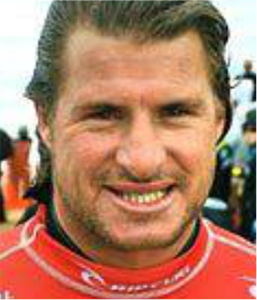 Mark Occhilupo
2005
Mark "Occy" Occhilupo was a young, powerful goofy footer who stormed the World Championship Tour with power unseen from any surfer, particularly one who was just 17. His rise was followed by an equally spectacular fall only to rebound for one of Australian sport's greatest comebacks. He remains one of the sport's most beloved figures.
Nicknamed the "Raging Bull", he will be remembered for some of the most explosive backside surfing ever seen on the World Championship Tour, particularly at South Africa's Jeffreys Bay and Bells Beach.
In 1999 with wins at three of the 13 events on the tour (Tahiti, Fiji and Spain), Occy won the World Title at the age of 33. At the time he was pro surfing's oldest World Champion.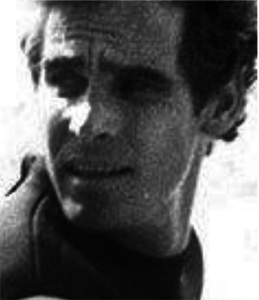 Paul Neilsen
2004
Paul Neilsen is one of the Gold Coast's surfing greats. Like illustrious contemporaries Wayne Bartholomew, Michael Peterson, Peter Townend and Peter Drouyn, Paul was born and bred on the Coast.
The sons of Surfer Paradise's first professional lifeguard Bill Neilsen, Paul and his brother Rick both were brought up on the beach, and a passion for surfing was instilled in them from an early age.
Paul won the prestigious Smirnoff Pro-Am in Hawaii to become the unofficial 1972 World Pro Champion. He also scored major placings in events including the famous Stubbies Classic at Burleigh Heads.
He retired from pro surfing in the late 1970s to concentrate on his then surf retail business, Brothers Neilsen.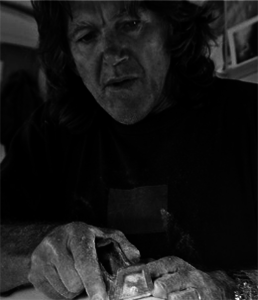 Wayne Dean
2003
Throughout the 1960s and '70s, Wayne carved out a solid reputation for himself on Queensland's Gold Coast, particularly at Kirra. His fluent style and power positioning at dredging sand-bottomed barrels like Kirra earned him respect from grommets and seasoned professionals alike.
Wayne has won 10 Queensland and 17 Australian Surfing Titles, competing on both short and longboards in most age divisions, in a testament to his surfing prowess and dedication to competitive surfing. He also won the 1990 ISA Longboard World Championship at Chiba in Japan.
Apart from his competitive success, Wayne is a gifted and respected surfboard shaper with an understanding of the design and performance of both longboards and modern shortboards.Wayne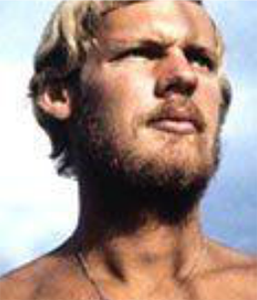 Peter Troy
2002
Peter Troy was widely recognised as one of the great surfing adventurers, scouring the globe for waves through the 1960s and '70s.
As a respected surfer, Peter was selected to demonstrate boardriding at the 1956 Melbourne Olympics. Peter went on to co-found the first Bells contest in 1962. He was European Champion in 1963 and went on to compete at Makaha in Hawaii and the World Title in Peru.
In 1981, he was instrumental in developing a plan to create the Australian Surfing Museum in Torquay.
In 2007, Peter was further recognised when he was awarded the Medal of the Order of Australia (OAM).
Whether you are a surfer or simply someone who enjoys the spectacle of surfing, you have to marvel at a man who embodies surfing's adventurous spirit, a genuine surfing pioneer.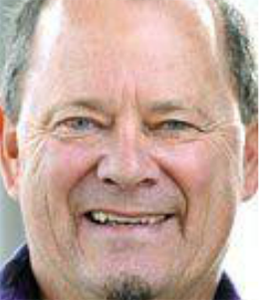 Peter Townend
2001
Peter Townend was the first ever World Champion of the International Professional Surfing competition in 1976. His amazing feat came seven years after he first picked up a surfboard at 15 years of age. At 22, he was competing in 20-foot surf at Waimea Bay on the North Shore of Hawaii, on the way to a World Title.
Peter didn't have to go far to meet destiny. Born at Bilinga on the Gold Coast, he lived and grew up in and around Coolangatta with some of the world's best waves just down the road at Kirra Point along with Burleigh.
He is credited with giving surfing a professionalism that the sport didn't enjoy in the early years. Peter eventually moved to Huntington Beach, California where he flourished in both business and administration.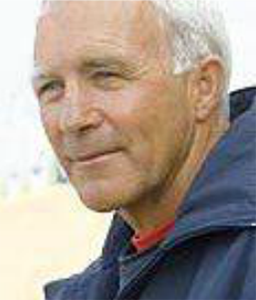 Rod Brooks
2000
Former president of Surfing Australia, Rod Brooks learnt to ride a board in the south-east wind slop at the Middle Brighton Pier in Port Phillip Bay as a 12-year-old.
There began a 40-year relationship with the winter swells resulting in five Victorian Open Surfing Titles, 11 appearances in the Bells Easter Championship finals, leading administrator and part-time career as a major surfing event director.
As part of Quiksilver International he directed the Quiksilver Pro World Champion Tour events at new exotic locations like G-land, East Java, and Cloudbreak Reef in Fiji.
Rod was also involved as Chairman and Technical Director of the International Surfing Association and helped develop the modern World Surfing Games, which now attract entries from 42 countries. As President of Surfing Australia, he along with Alan Atkins introduced fulltime surfing administration to run the sport.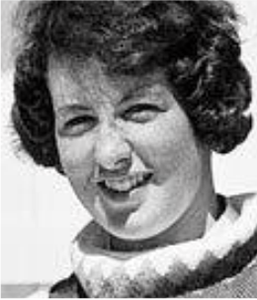 Gail Couper
2000
Born in Melbourne in 1947, Gail Couper became an almost unbeatable force on the Australian surfing circuit.
Gail, the daughter of surfing administration pioneer Stan, started surfing when she was 14 After moving to Lorne in Victoria.
Inspired by the surfing of fellow Victorian Wayne Lynch, Couper won her first State Title just three years after taking up surfing. It marked the start of an unprecedented dominance of surfing events. Couper won 14 Victorian State Titles and won 10 Bells events every year from 1966, missing just once in 1969.
She won her first Australian Title in 1966 with further victories in 1967, 1971, 1972 and 1975.
On the world stage, Couper also made a mark reaching the semi-finals of the World Championships in 1964, fourth two years later and the semi-finals again two years later.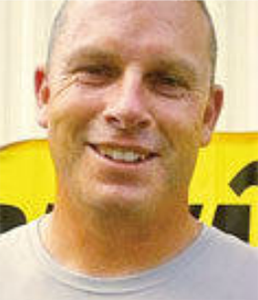 Damien Hardman
1999
Damien's ice-cool, competitive drive is legend in professional surfing. Few surfers have maintained the fire of contest success for as long as this unassuming, Narrabeen goofy-footer.
A four-time Australian Schoolboy Champion and 1984 Australian and World Junior Champion, Damien always seemed destined for surfing greatness. Yet he has exceeded even the loftiest expectations with his casual domination of opponents over 15 years on the ASP World Champion Tour.
He was one of the prime surfers responsible for raising the performance stakes in the late 1980s, fitting in more vertical manoeuvres per wave than anyone. He claimed the ASP World Title in 1987 and 1991.
Damien took the radical power approach and ruthless competitiveness of his Narrabeen elders like Col Smith and Simon Anderson and honed it into his own unstoppable style.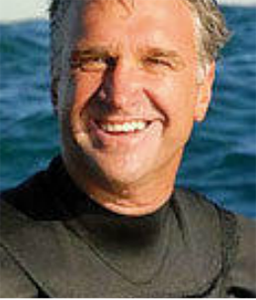 Barton Lynch
1998
Natural ability, a sharp intellect and a strong social conscience combine to make Barton Lynch one of the most formidable figures in Australian and world surfing.
He spent 13 consecutive years in the elite top 16, earning a reputation as a brilliant, tactical competitor as well as a forthright and articulate spokesman for the sport.
His greatest competitive moment could not have been more perfectly scripted, as he sailed to glory in the perfect tubes of Hawaii's famed Pipeline, to take out the 1988 Billabong Pro and the World Title. He retired from competition in March 1998, after 15 years on the ASP World Championship Tour and 17 career victories.
In 2000, he was inducted into the Australian Sporting Hall of Fame, and today among many other tasks, organises BL's Blast Off annual grommet event.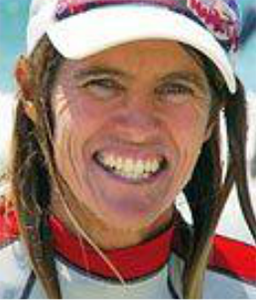 Pam Burridge
1997
For almost 20 years from 1980 onwards, Pam Burridge successfully competed at the highest national and international levels of world surfing. With Australian and World Women's titles to her credit, and with her high media profile and her active promotion of women in surfing, she is undoubtedly one of the pivotal figures of Australian surfing and a role model and inspiration to thousands of surfers.
As a travelling professional she competed on the world circuit and was runner-up for the World Women's Title on four occasions in 1982, 1986, 1988 and 1989. Her persistence, courage and tenacity were rewarded in 1990 when she finally won the much sought-after World Title.
Throughout the 1990s, Pam continued to compete successfully at the highest levels as World Title runner-up yet again in 1992 and 1993. After a period of semi-retirement in the mid-90s she came back as a force to be reckoned with in both the WCT and WQS circuits of the late 90s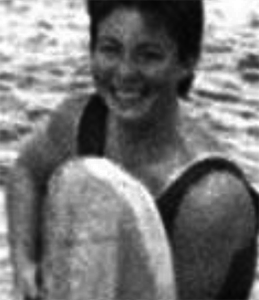 Phyllis O'Donnell
1996
Phyllis O'Donnell came to surfing relatively late in life as a 23-year-old in 1960. But with natural athleticism and a never diminished enthusiasm, she quickly made up the lost time.
In 1964, she became Australia's first official World Women's Champion and helped establish a tradition of Australian women's surfing excellence.
For a 10-year period from the early 1960s Phyllis was a dominant force in World, Australian and Queensland women's surfing. A World Champion, eight times Queensland Champion, and three time Australian Title winner in 1963, 1964 and 1965, Phyllis was rewarded for her talent and dedication.
Phyllis O'Donnell helped Australian surfing onto the world stage at a time when the sport was dominated by Hawaiians and Californians.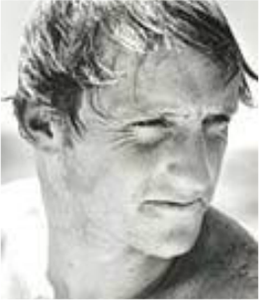 Bob McTavish
1996
Surfer, shaper and innovator, Bob McTavish has been one of Australian surfing's most dynamic and creative figures.
Always an innovator in surfboard design and technology, Bob has pioneered cutting edge changes to the basic concept of a surfboard since 1965, when he began to refine rail and bottom design to maximise performance. This was the very beginning of the movement that would become known as the shortboard revolution, in which Bob's role was pivotal. This in fact is only a part of his ongoing contribution to the evolution of the surfboard.
In 1966, Bob finished second to Nat Young in the Australian titles.
Now in his eighth decade, Bob continues to push the limits of surfboard design across the full range of wave-riding vehicles, still testing his prototypes in the surf almost every day.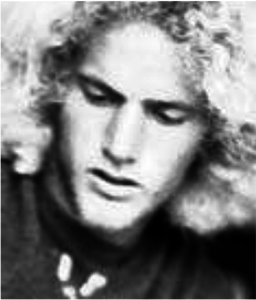 Terry Fitzgerald
1995
Terry Fitzgerald is one of a handful of Australian surfers whose career highlights span the years from the longboard era of the 1960s through to the birth and development of professional surfing in the 1970s.
As a surfer, shaper, innovator, administrator and businessman, he has played a pivotal role in Australian surfing for more than 30 years.
Epic sessions at Jeffreys Bay, South Africa, resulted in the colourful sobriquet "the Sultan of Speed" – the term capturing the exciting essence of his surfing.
His competitive career highlights include winning the 1972 Bells, 1975 Australian title and Lightning Bolt events, the 1980 OM Bali Pro, and a host of minor places in the Coke and World Cup events.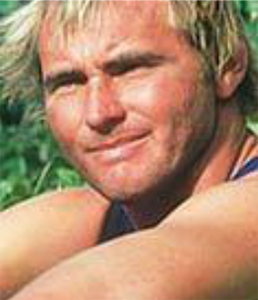 Ian Cairns
1993
Ian "Kanga" Cairns will be remembered for two reasons: his contributions to Australian competitive surfing and his own surfing career.
Kanga dominated the competitive scene in his home state of Western Australia. He first appeared at the National Titles in the mid 1960s as a gangly junior and went on to win six consecutive WA State Titles.
He first tasted international success with victory at the 1973 Smirnoff Pro and went on to post a distinguished career in professional surfing winning the Duke Kahanamoku at Waimea Bay in 1975 and twice at Haleiwa in ensuing years.
Cairns was also a visionary. He believed in professional surfing as a vocation and in 1976 he, Peter Townend and Mark Warren formed the Bronzed Aussies, a unique marketing package which promoted surfers as professional athletes.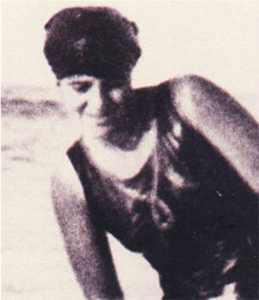 Isabel Letham
1993
Isabel is the Grande Dame of Australian surfing. She was amongst the first wave of Australian youngsters to become an exponent of the fine art of surfboard riding. Isabel is arguably one of the first surfers in Australia. She was on the beach when the father of surfing and Olympic swimming gold medallist, the legendary Duke Kahanamoku, gave his historic exhibition at Freshwater Beach in 1915.
She became famous for her support of women's involvement in the sport of surfing and was a proud patron of the Women's Boardriders Association. In the words of Pam Burridge, Isabel Letham "is a great example and support of women's surfing and a feminist well before the cause became popular."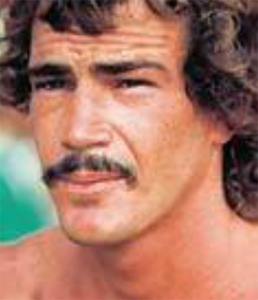 Michael Peterson
1992
Michael Peterson is one of Australia's most enigmatic sporting heroes. Recognised by his contemporaries as the best surfer in the world during the early 1970s, MP will be remembered for the new era he ushered into performance surfing.
MP won almost every major contest in Australia for three years from 1972 to 1975. His record included three Bells Titles, three Australian titles, three Queensland titles, and the first Coke Surfabout, as well as numerous smaller events. After failing to win an event in 1976 he came back to win the first Stubbies against a new generation of professionals in 1977 with an amazing tube riding display at classic Burleigh Heads.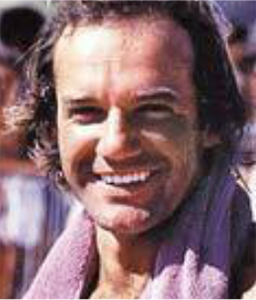 Peter Drouyn
1991
Peter Drouyn grew up in Queensland's surfing haven on the Gold Coast and was the first Queensland male surfer to win an Australian Title. He was Australian Junior Champion in 1965 and 1966 and Australian Open Champion in 1970.
Peter also finished a very close third behind Rolf Aurness (USA) and Midget Farrelly in the 1970 World Titles held at Bells Beach and Johanna.
Throughout his surfing career Peter was a colourful, flamboyant and very imaginative character. It was appropriate that he would devise and introduce the man-on-man competition format to professional surfing at the 1977 Stubbies, held at Burleigh Heads.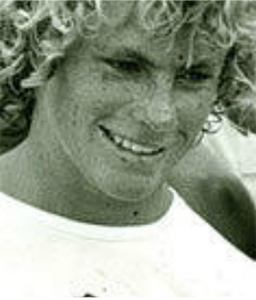 Tom Carroll
1990
Tom Carroll has done almost everything in surfing. He has twenty-six professional tour victories and finished top three in the world ranking an amazing seven times. He won two World Titles in 1983 and 1984, narrowly missing a third crown in 1988. He won events in everything from wave pools through to his most beloved Pipeline in Hawaii. He finished third in 1985, 1988 and 1991. He won the Triple Crown in 1991 and the Pipeline Masters three times, on each occasion amazing the surfing world with his skill, finesse and fearless approach in the face of the ocean's awesome power.
Carroll's great rival was Tom Curren and one of his most memorable victories against this opponent was at the Bells Classic in 1986. Carroll was the first surfer to win Bells on his backhand. This vertical attack sparked an era where backside surfing became an advantage.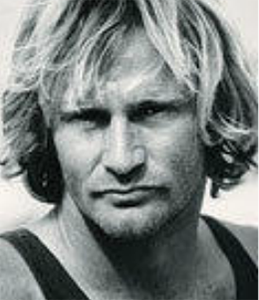 Simon Anderson
1989
Sydney's North Narrabeen has an amazing list of surfing champions accredited to its history. Simon Anderson is one of these champions.
In 1977, he made a spectacular entrance into professional surfing by winning the Bells Trials, the main Bells Easter Championships and the Coke Classic at Narrabeen all in the one month.
In 1981, Simon repeated the unique Grand Slam double by again winning the Bells Easter Championships and Coke Classic on his revolutionary three-fin surfboard design, called the "thruster", which remains the industry standard.
Simon is one of the few surfers who have made major contributions to surfing both as a shaper and a surfer.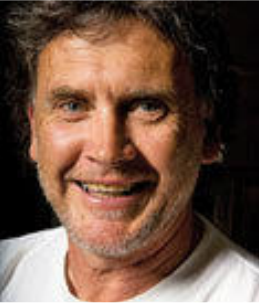 Wayne Lynch
1988
In the late 1960s the spotlight of competitive surfing turned with great intensity on a talented young boy from Victoria. He was the most exciting surfing prospect in years, astounding many with a level of performance that had never been seen before.
At the tender age of 15, he was invited with Nat Young and Ted Spencer by famous surf movie producer Paul Witzig on an exotic surf journey to capture footage for the production of the epochal surf flick "Evolution".
The distribution of the movie matched with Wayne's Australian competitive success incited an explosion in popularity. Haunted by the sudden attention and expectation, Lynch withdrew from the competition scene, a decision which sent shockwaves throughout the surfing world.
In 1975, Wayne won the Coke Classic at Narrabeen, the richest event on the Pro Tour at the time. He remains Victoria's greatest surfing legend.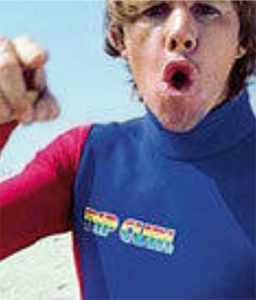 Wayne Bartholomew
1987
Queensland's Wayne "Rabbit" Bartholomew is one of Australia's great surfing personalities. He was a driving force in professional surfing during the late 1970s and early 1980s and dominated Queensland competition for much of the 1970s.
In 1977, Rabbit turned full-time professional and finished second behind South African Shaun Tomson in his rookie year. In the next year, Rabbit achieved what every professional aspires – the World Title.
Rabbit competed on the Tour until 1987, ranking in the top five for seven consecutive years.
In 1999, he won the World Masters and the World Grand Masters in 2003. Bartholomew was also the President of the Association of Surfing Professionals (ASP) from 1999-2009 and Chief Executive Officer, 1999-2003.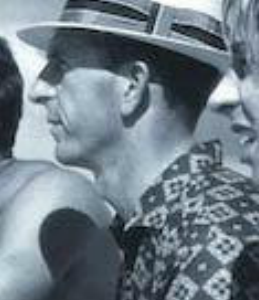 Bob Evans (dec)
1987
Bob Evans was one of Australian surfing's greatest spokesmen. In his magazine, movies and radio broadcasts, he communicated eloquently and honestly the joy of surfing and all its secrets and peculiarities.
During the late '50s, surf movies began to emerge in the United States. Evans saw an opportunity to bring these movies to Australia and worked with American director Bud Browne to carry out his plan.
Evans was astounded by the movies' popularity. He got together with close friend and respected surfboard shaper, Joe Larkin, and began shooting his first documentary. He went on to make 14 movies in all.
In 1964, Evans again blazed a trail and established Surfing World, Australia's first modern-day surfing magazine.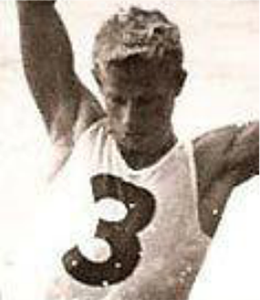 Bernard 'Midget' Farrelly (dec)
1986
Midget Farrelly was a true surfing pioneer in every sense of the word. His competitive history shows he was virtually unbeaten through the decade of the 1960s, a feat placing him amongst the foremost competitors in the history of surfing.
Midget put Australian surfing on the map when he won the Makaha Invitational in Hawaii in 1962-63. The event was initiated as a return engagement after the 1956 Australian Olympic Tour of the USA and Hawaiian teams and was classed as a World Championship event.
Midget's competitive career continued to blossom and in May of 1964 he became the first official World Champion by winning the World Surfing Titles at Manly. He was also the Australian Champion for 1964 and 1965.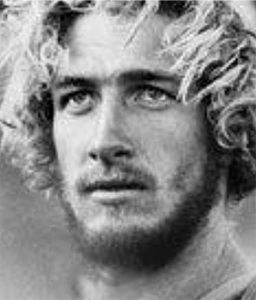 Robert "Nat" Young
1986
Robert "Nat" Young is widely regarded as the pioneer of the "new era" of powerful and aggressive surfing styles initiated during the mid-1960s.
Nicknamed "The Animal" because of his vigorous assault on the waves, he dominated competitive surfing during the late '60s. He won three NSW Open Titles, one NSW Junior Title, the Australian Open Titles and was second at the 1965 Peru World Titles. In 1966 he became Australia's second World Champion at the San Diego World Titles.
Nat was at the forefront of surfboard design during this period. Working with his close friend Bob McTavish, surfboard lengths were reduced dramatically. The typical 10 or 11-foot Malibu was cut by several feet as Nat searched for greater maneuverability using the entire wave face.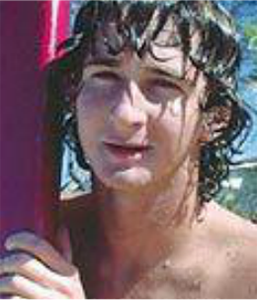 Mark Richards
1985
Mark Richards dominated professional surfing from 1979 to 1982, winning four consecutive World Titles. He was the consummate performer whose clean-cut and professional attitude brought competitive surfing a step closer to being accepted as a major sport.
MR was an individual, which made him stand out from the pack following the World Championship Tour during the late 1970s. In the words of one of Australia's great surfing media personalities, Nick Carroll: "Without MR, pro surfing in Australia would be almost nowhere. Aside from all else, he's been surfing's No.1 media performer… no one else has done more than MR to present surfing's bright new future to a hitherto unenlightened public. He's paved the way for surfing's new up market media profile."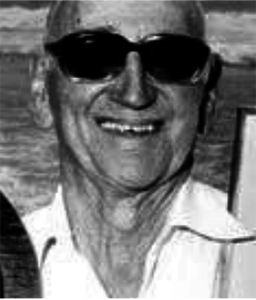 Charles Justin "Sn­ow" McAllister
1985
Charles Justin "Sn­ow" McAllister is considered the Father of Australian Surfing who nurtured the sport for over 70 years. Snow saw it all… changing surfboard riding styles, progressive board shapes, the birth and development of competitive surfing and the growth of surfing from fad to mainstream support.
In 1924, Snow built his own hollow timber surfboard, 12 feet long, two feet wide and three inches thick with a solid nose, for a cost of two pounds. With great enthusiasm, he embarked on a career as a competitive boardrider, holding the National Surfboard Riding Champion title for four consecutive years beginning in the late 1920s.
In 1963, Snow became a founding member of the Australian Surfriders Association, an organisation that today is the recognised governing body of surfing in this country.